We're living in a time when social media has supplanted email as the primary means of electronic communication.
Social media is everywhere: Facebook, Twitter, LinkedIn, Instagram, Snapchat, and more take up more and more screen time - especially in a COVID era with more of us reliant on our screens for communication.
Apps that were once dominated by teens and twenty-somethings are increasingly used by their parents and grandparents. The President of the United States regularly sends late night tweets and broadcast his plan for his first 100 days in office on YouTube.
It can be used to:
Connect with friends and family
Share personal opinions, insights, experiences, and perspectives
Provides up-to-the-minute news and entertainment.
Find jobs
Build reputations
Increase business connectivity by facilitating in communications, marketing, promotions, and transactions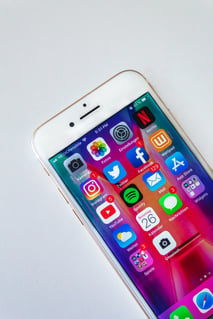 Why does Social Media Matter in eDiscovery?
Regardless of why people use social media, these platforms have quickly become a mainstream source of ESI.
Public figures such as Kim Kardashian and Donald Trump, Jr. have been sued for defamation and copyright infringement, respectively, for posting content to Twitter
A sheriff in Virginia fired six of his employees when they "liked" the Facebook page of his opponent in a county election.
Social media's star has risen so high that it was included in the Committee Notes on Rule 37(e) of the 2015 Amendments to the Federal Rules of Civil Procedure. Rule 37(e) authorizes sanctions a court may employ if information that should have been preserved is lost. The Committee Notes state "It is important that counsel become familiar with their client's information systems and digital data – including social media."
Parties to litigation are requesting and collecting a wide array of information from various social media apps. Tweets, Facebook posts, Instagram images, blog posts, and LinkedIn connections are all popular subjects of modern eDiscovery RFPs. The proliferation of case law concerned with social media evidence is voluminous, and courts are struggling to create rules to address such issues as authentication, threshold showing of relevance, duty to preserve, privacy rights, and burden of review.
Social Media Discovery Case Law Examples
An ESI spoliation case, Allied Concrete Company v. Lester, highlights the pitfalls of an unethical approach to the preservation and collection of evidence from social media.
Lester and his wife were struck by a concrete truck operated by an employee of Allied Concrete, and Lester's wife ultimately died from her injuries.
Allied's counsel issued plaintiff a discovery request after finding a photo on Lester's Facebook page showing the allegedly distraught widower holding a beer and wearing a t-shirt stating "I [heart] hot moms."
Lester's attorney instructed a paralegal to tell Lester to "clean up" his Facebook page because they didn't "want any blow-ups of this stuff at trial."
Lester deactivated his Facebook page, and Lester's attorney responded to Allied's discovery requests by signing and serving an answer which stated "I do not have a Facebook page on the date this is signed, April 15, 2009."
Having already seen Lester's Facebook page before issuing the initial discovery request, Allied's counsel filed a motion to compel.
Thereafter, Lester reactivated his Facebook page, deleted 16 photos, and finally produced much of the rest of the requested information.
Judge Edward L. Hogshire imposed $542,000 in sanctions against Lester's attorney for hiding evidence and attempting to deflect blame for lapses in his disclosures to the court. Hogshire ordered Lester to pay $180,000 to defendants. In a separate disciplinary hearing, Lester's attorney agreed to a five-year suspension for his unethical conduct.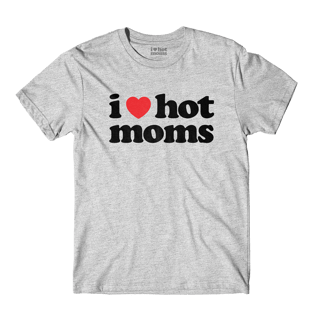 Attorneys should also proceed cautiously when conducting investigations via social media. In Robertelli v. New Jersey Office of Attorney Ethics, Robertelli and Adamo ("the attorneys") represented defendants after plaintiff was allegedly injured after being hit by a police car.
The attorneys instructed their paralegal to search the internet for information about the plaintiff.
The paralegal found the plaintiff on Facebook and began to monitor the page, but plaintiff changed their privacy settings to limit public access to his account. Thereafter, the paralegal sent plaintiff a friend request to regain access to plaintiff's posts.
For unspecified reasons, the plaintiff accepted the paralegal's friend request, and the paralegal began gathering information from the non-public parts of plaintiff's Facebook page.
The plaintiff became aware of the attorneys' actions after defendants sought to add the paralegal as a trial witness.
Plaintiff filed a grievance with the local District Ethics Committee, who declined to docket the matter. Subsequently, the plaintiff filed a grievance directly with the state-level disciplinary body, the Office of Attorney Ethics ("OAE").
The OAE investigated the matter and filed a complaint against the attorneys, alleging violations of New Jersey's versions of ABA Model Rules 4.2 (communicating with a person represented by counsel), 5.3 (failure to supervise a non-lawyer assistant), 8.4(a) (violating the ethics rules by inducing another person to violate them), and 8.4(c) (conduct involving dishonesty, fraud, deceit, and misrepresentation).
The attorneys asserted they had acted in good faith and were "unfamiliar with the different privacy settings on Facebook."
After the OAE declined to withdraw the complaint, the attorneys attempted to enjoin the OAE from pursuing the matter.
Several states including New York, Massachusetts, and Pennsylvania have notably forbidden this type of Facebook spying.
Have an Advocate in Your Corner
Allied Concrete and Robertelli underscore the importance of counsel's responsibility to keep abreast of emerging ESI case law with respect to social media issues.
If you've contracted with an ESI vendor, make sure you're discussing and collecting relevant social media content when appropriate.
Whether you love it or hate it, social media will continue to be a potential treasure trove of information for those attorneys who understand how to ethically obtain and utilize it.
If you are facing or anticipating an investigation or litigation involving social media ESI, or curious about designing a proactive, defensible, information governance plan, reach out today.