A $128 million lawsuit is not a typical day in the office. When LeClairRyan and UnitedLex joined forces in 2018, neither party saw it ending like this.

Traditionalists may point to this instance as an example of why law firms should keep strict control over every aspect of their business. But every institution has vendors, many have partners, and no entity is an island unto itself.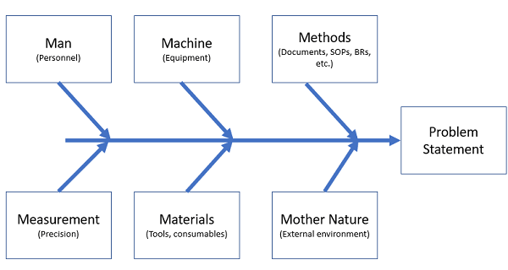 Every Company Has a Bottleneck
Commercial entities - law firms or corporations - are founded for a specific purpose. The expertise or ability at the crux of that purpose is the entity's core competency.
The most expensive resources - the partners in the law firm, or the piece of machinery on the shop floor - should be the bottleneck that determines the maximum production. Humans need vacation to avoid burnout and machines need downtime for maintenance. Aside from those allowances, the rest of the organization must be built around the maximum sustainable load that asset (or asset class, in the case of partners) can carry.
Support systems - e.g. paralegals or billing and collections processes - must be built to maximize that throughput. From an organizational perspective, investment decisions should be viewed through the lens of incremental efficiency to the partners.
Take time to document the process from a first interaction with a prospective client all the way through receiving payment for services (or product) rendered. In a clean, simple example that person may pass through marketing, business development, eDiscovery, litigation (driven by the partners), and accounts receivable.
A wrong approach would be to fine-tune other parts of the process, but the partner is sitting around because other departments can't handle any more work. If your most valuable asset has downtime because other parts of the process are maxed out, investments must be made by beefing up internal capabilities or finding a partner for the organization.
When Outsourcing Makes Sense
A second truth is that all firms have constrained resources. This is to be celebrated. Scarcity forces prioritization. That prioritization continually comes back to the lens of the core competency and the bottleneck.
Opportunities for outsourcing arise when a process is supportive-of or adjacent-to the core competency. The rise of ALSPs over the past decade show law firms have leveraged specific knowledge to advance their purpose.
RJS Legal is a hypothetical boutique law firm focused on mass torts, product liability litigation and white collar criminal investigations. The partners in this firm have years of experience, a track record of success, and reputations and relationships that ensure business will continue to be referred. eDiscovery is a crucial component to both pieces of work, and the partners have a choice: do they build out the function in-house, or do they enter an agreement with a trusted vendor in the industry?
To be clear this is not a "correct" answer. Executives and boards must take stock of their situation at a given point in time, and with an eye to the future:
What other internal priorities or investments may be crowded out by building this in-house?

Will outsourcing or in-sourcing offer us a competitive advantage?

What are the effects of each decision in terms of internal operations, client experience, and financial considerations?
When Outsourcing Goes Wrong
This is a simple concept with a dizzying array of complex possibilities: the most likely reason for an outsourcing relationship to head south is because incentives aren't aligned.
Of course, this assumes due diligence was performed to ensure that outsourcing partner has the ability (or better yet, the track record) to perform as promised, and that negligence wasn't involved. We could go down lots of different rabbit holes. But, usually, the culprit is people rowing the boat in a different direction.
Ethical requirements for attorneys do affect these arrangements. A common practice in the commercial space is some form of revenue or profit-sharing, which is generally avoided in the legal space. With these out the door, options include everything from becoming JV partners to formalizing a vendor agreement with an SLA.
Ultimately, human beings will always act the way they are incented to act. Protecting the financial position of shareholders is paramount, but that financial position will be affected by the staff's ability to implement a partnership, and the clients' experiences.
So, aside from aligning and understanding the financial impact of the relationship, it is also important to be appropriately candid in conversations. Neither side can read the others' mind, so expectations must be spelled out and accepted clearly.
Outsourcing For The Win
Outsourcing enables a firm to sustainably maximize output of your most expensive asset and leverage another firm's core competency so you can focus on your own.
Many arrangements allow for a level of flexibility in which you can scale the solution up or down on a monthly or quarterly basis, which has the added benefit of mitigating the need to go through the recruiting, onboarding, and HR management cycles that are part and parcel of building a team.
To be sure, not all situations can or should be outsourced. There are valid reasons to build internal capabilities. But an ugly headline about one situation gone wrong ought not send shivers up anyone's spine.