AmLaw firms get lots of love in eDiscovery circles, leaving many small and mid-sized firms to feel under-resourced and unsure of what to do when they have eDiscovery needs. This brief post is addressed to small law firms, and while it doesn't contain anything earth-shattering, hopefully it will grant a bit of perspective and peace of mind.
eDiscovery software
For most of the past decade, Relativity was the undisputed belle of the ball for document review software in AmLaw 200 and Global 100 law firm settings. But those firms comprise only a fraction of all litigators, so what about eDiscovery software for small law firms?
First, for simplicity sake, let's say small law firms have 50 of fewer attorneys.
Second, a reminder that "eDiscovery software" could mean a lot of things - legacy data collection, cloud data collection, data processing for review, productions, etc.) - but for the purposes of this blog post we'll assume it to be focused on document review - that is, determining whether a document is relevant and must be produced or whether it is protected by attorney-client privilege.
I get a chuckle when google's type-ahead function shows me "eDiscovery software free" - but economic models are proliferating in recent years.
While Relativity remains the unquestioned preeminent eDiscovery platform, others are gaining investment from private equity and branding themselves to differentiate from the channel-partner-hosted model Relativity made ubiquitous. Examples include eDiscovery ai software (Reveal), cloud-native eDiscovery (DISCO, a platform that spun out from a law firm) or even saying "eDiscovery sucks" (Logikcull's clever attention-grabbing claim aimed more at the economic model of many software providers, not the necessity of eDiscovery itself).
This is not an exhaustive list. There are - literally - dozens of platforms available.
To use Relativity, or not use Relativity?
Because multiple things can be true at the same time, these are all fair statements:
For many people, Relativity is synonymous with eDiscovery

Historically, Relativity has been too expensive for most small and many mid-sized firms - and even for smaller matters at larger firms - It is an incredibly powerful platform and has earned its market share - but it's also incredibly complex. Even many people with login credentials can't effectively navigate the platform. Truly proficient users typically hold multiple certifications offered by Relativity (it's actually why we created our own piece of reporting software, to help people get intuitive access to otherwise difficult-to-find information)
Their slow adoption of the cloud (probably mutually reinforced by a comfortable economic position and a cautious-to-the-point-of-paranoid customer base) opened the door for upstarts to gain a foothold
RelOne had a very slow rollout and tepid user adoption. Contributing to this was concerns about cloud security (even has corporations moved more of their own operations to Azure and AWS), pushback over initial pricing models, and good old fashioned human aversion to change. It is now is seeing significantly more market adoption by large law firms and corporations on multiple continents.
RelativityOne, Relativity's cloud-based solution, is clearly the future the company. Relativity server is now on an annual update schedule, and CEO Mike Gamson has shown a commendable ability to see around corners, play the long game, and accept that some feathers will be ruffled in the process.
Along with the release of the platform, Relativity has been emphasizing how updated economics and significantly more intuitive user interface make the platform more palatable for smaller firms and smaller matters (e.g. internal HR investigations).
So, what conclusion can you draw from all of this?
First, be comfortable with the cloud because it's your only option moving forward (there are reams of literature showing that on-prem solutions are no silver bullet for security....and your firm is probably already using O365, anyway).
Second, understand that Relativity is still the Ferrari in the marketplace. Thanks to it's head start and wild success, it has more features, more resources, and more capabilities. But maybe you don't need a Ferrari - a nice Honda Accord would do just fine.
Alternatives to Relativity
At Proteus, we work with many different software tools because we are a platform-agnostic service provider. This means we don't force clients to use our accounts - we can ingest client data into our accounts, or we can log in to a tool they already have access to and prefer.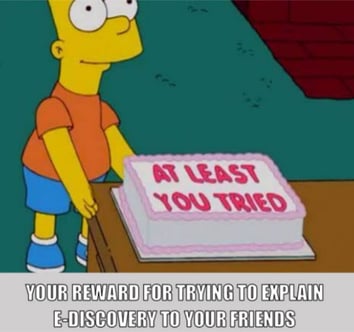 We have completed document reviews in many platforms, including DISCO, Everlaw, iCONECT, IPRO, Logikcull, Ontrack, NextPoint, Relativity and RelOne, Reveal, and even good old Summation.
Logikcull is probably the player that has been focused the longest and most consistently on the smaller-firm space, and they've done a good job of prioritizing the user experience instead of building bells and whistles for the sake of a press release.
Like any other area of technology, each platform has some unique strengths and each has some low hanging fruit for improvement. Some are better for PII, others are nice transcription features, but c
andidly, this is a relatively commoditized space. The worst thing you can do is get suck in paralysis by analysis.
First, determine whether you even need your own account.
How often do you perform document review projects?

How large and complex are they?

Are you commonly engaging a managed document review provider?
For example, if your firm has paralegals perform internal document review on a few hundred or maybe a few thousand documents 4-5 times per year, purchasing your own Relativity account would be overkill.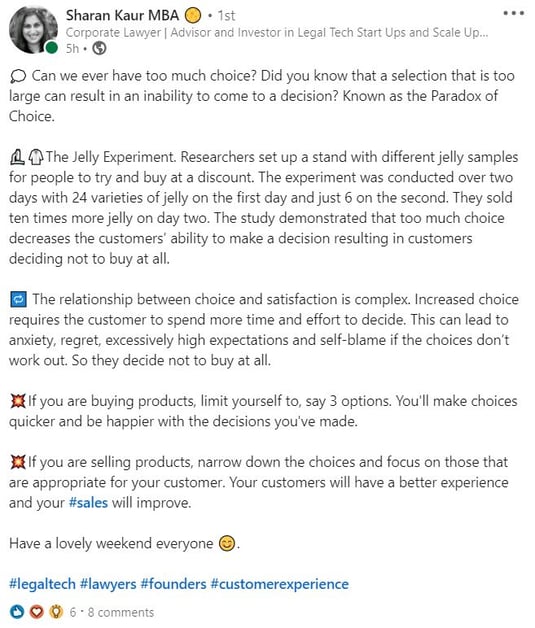 Next, you're not getting married for life. Some software providers offer project-based engagements with no long-term commitment. One year engagements are standard (for basically all SaaS products, regardless of industry), and multi-year commitments are available. Pro-tip: if you do sign a multi-year engagement with someone, be sure to negotiate for a pricing discount. Pre-paying will also usually open the door to price concessions.
Finally, step away from the marketing hype and sense of urgency that comes with making a purchasing decision. If you are in the market for a tool, check out the platform's website, read some reviews, schedule 2-3 demos with different providers you find intriguing, and make your decision. I guarantee you, no matter eDiscovery software you select, you'll love parts of it and hate some other parts.
Regardless of your situation, reach out if you need a second opinion. We can help.